Welcome!
Need a Auto Locksmith. Then Call Car Locksmith London today

We are a specialist auto locksmith company that coveres all the locations in London. We provide a full affordable 24 hour emergency service for those who require entry in to their vehicles..

We offer a full auto locksmith service in London which includes car key replacement for lost and broken keys and full vehicle entry services. We are recognised by our quality of service and also our affordable prices.
Auto Locksmiths
If you require an auto locksmith then make Car Locksmith London your first choice.

Car Locksmiths London also provides access to all vehicles including Toyota, Volkswagon , Audi, Merdcedes,Citroens and BMW's . We have the ability to allow access to nearly all vehicles brands.

Call us now and see if we can help you. You can contact us on the number provided at the top of the website. Make Car Locksmith London your first choice for vehicle locksmiths.


Covering London
Lost your keys? Are you based in London? Find out if we cover your area.


------------------------------------------------------------------------------------------------------------------------------------------------------------------------------------------------------------------------

Car Locksmith London has been established to provide auto locksmith service to all the residents in London. We cover all the main towns and villages within London and the surrounding areas. This includes every town and village in East London, West London, South London and also North London. With Our extensive experience in providing car locksmith service in this area you can rest assured in an emergency we will be able to get to to you quickly. In addition to our speedy response Car Locksmith London has been known to have some of the best rates of any company in the London area.

Areas Covered In London:

North London
South London
Central London
West London
East London
Car Locksmith Camden
Car Locksmith Euston
Hampstead
Highgate
Car Locksmith Kentish Town
Kings Cross
Car Locksmith Islington
Car Locksmith Stoke Newington
Car Locksmith
Auto Locksmith Wembley




Brixton
Car Locksmith Dulwich
Forest Hill
Greenwich
Car Locksmith Lambeth
The South Bank
Southwark
Car Locksmith Wandsworth
Auto Locksmith Wimbledon

Locksmith Bayswater
Car Locksmith Belgravia
Loicksmith Bloomsbury
Locksmith Clerkenwell
Car Locksmith Holborn
Locksmith Mayfair
Car Locksmiths Paddington
Locksmith Pimlico
Locksmiths Soho
Locksmith St. James's
St. John's Wood
Trafalgar Square
Lockmiths The West End
Locksmith Westminster
Locksmith Whitehal
Brentford
Auto Locksmith Chiswick
Ealing
Fulham
Car Locksmith Hammersmith
Auto Locksmith Hampton
Isleworth
Kew
Auto Locksmith Richmond
Car Locksmith Twickenham

Docklands
Bethnal Green
Shoreditch
Spitalfields
Whitechapel
Walthamstow
Mile End
Bow
Stratford





More Information:

When looking for the best auto locksmith that can assist in dealing with lost or broken keys, transponder key issues, programming, and a lot more, we offer services to the public for this purpose. For perhaps the fastest roadside service for auto lock issues, we have some of the best responders in the business. We will effectively cut new keys with immediate accuracy, or program your transponder key with equal talent and skill. We understand that there will be times in which you will require immediate emergency assistance, so you will also need a reliable company that deals with such unfortunate events.

Nowadays, vehicle security is improving in every way, e.g., more modern vehicles allow for tighter security measures, which would have otherwise been impossible years ago; therefore our company, Car Locksmith London, likes to focus on technology and use it to our advantage. Even ten years ago, cars did not have the same technology and often lockout issues were far less problematic, costly, and time consuming. So we are excited that security measures have improved, but often along with the latest technology comes the negatives aspect: costly services. For this every reason, we have the latest decoding machines, which enable us to perform services for you at low cost. We can cut and program all kinds of keys quickly, so when you need a car locksmith in London and neighboring areas, we sincerely hope that you request our team of professionals for the job.

We will see to it that your car is opened in the shortest time possible, and while doing so, we will make sure that your vehicle suffers no damage whatsoever. Our services are provided for London and adjacent areas, and if for some unlikely reason your vehicle is not listed under our elaborate umbrella of services, we invite you to call our representatives for further assistance.

When one discusses all of the recorded crimes that take place in England, roughly twenty percent of them are vehicle related. In addition, car jacking is on the rise, and unfortunately many of these crimes are more dangerous because of the use of weapons and threats to personal safety. Our highly extensive services include stolen or lost car and key replacement, broken car key replacements, ECU programming, central locking devices, damage to the locks and ignition, car key duplication, key retrieval, and a lot more. We can carry out services either on the road, or at your home, business, etc.



Lost Car Keys London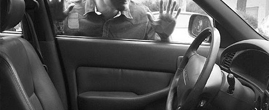 Have You Lost Your Car Keys and are Located In The London Area? Contact us Now On The Number Provided
Replacement Car Keys

If You have Lost Your Car Keys and Need Replacements Contact Car Locksmith London
Broken Car Keys London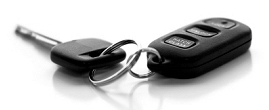 In The Unfortunate Event That You Have Broken Your Keys Need Locksmith Help Then Get In Touch